Probiotic market and trend analysis 2018-2021
The updated market data for probiotic products (yoghurts and drinking milk, supplements and sour milks) with data comparisons from 2018 to 2021 is now available.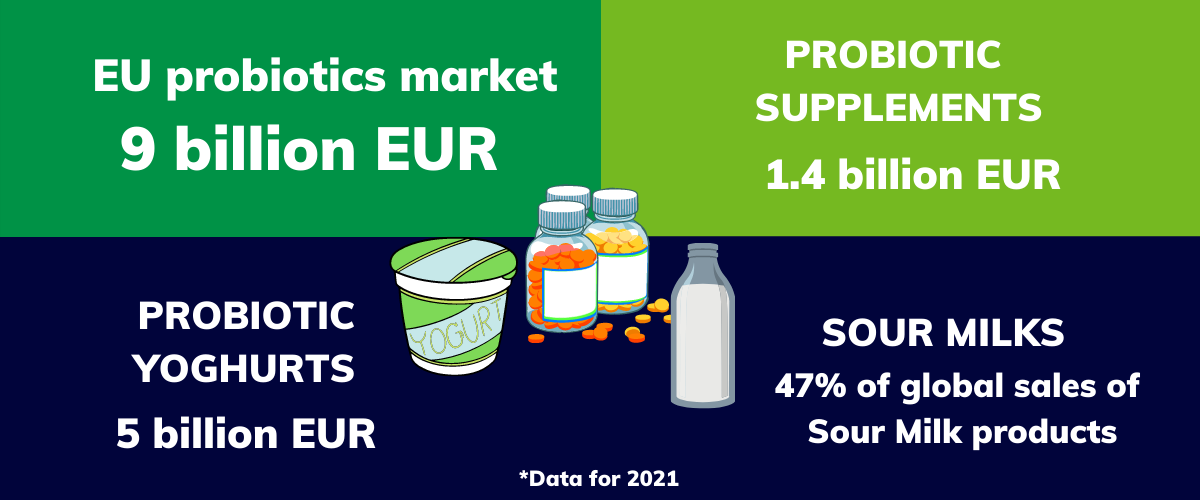 IPA Europe has elaborated Euromonitor figures and specific data on online sales of probiotic supplements from Lumina Intelligence.
Here some relevant findings:
The global market of probiotic supplements is valued at US$ 6.970,1 million in 2021 and is projected to grow 3,75% on average in the forecast period 2021-2026;
The European market in 2018 was 8.618,9 EUR million, reaching 9.401,6 EUR million in 2021. The growth rate of the European Market is 9,08% for the period 2018-2021;
The online sales of probiotic supplements are driven by Europe. The decrease in European retail value of about 21,2M EUR million in 2020 was compensated by the online sales, totalizing 99 EUR million that year;
Overall, the EU market ranks 3rd for probiotic supplements and 2nd for probiotic yoghurts and fermented milk, after Asia Pacific;
The positive market results reflect the increased use of the term 'probiotic' in several European countries since 2018.


Find out more in the Market Data Report